Interior design that helps you live your best life and do your best work.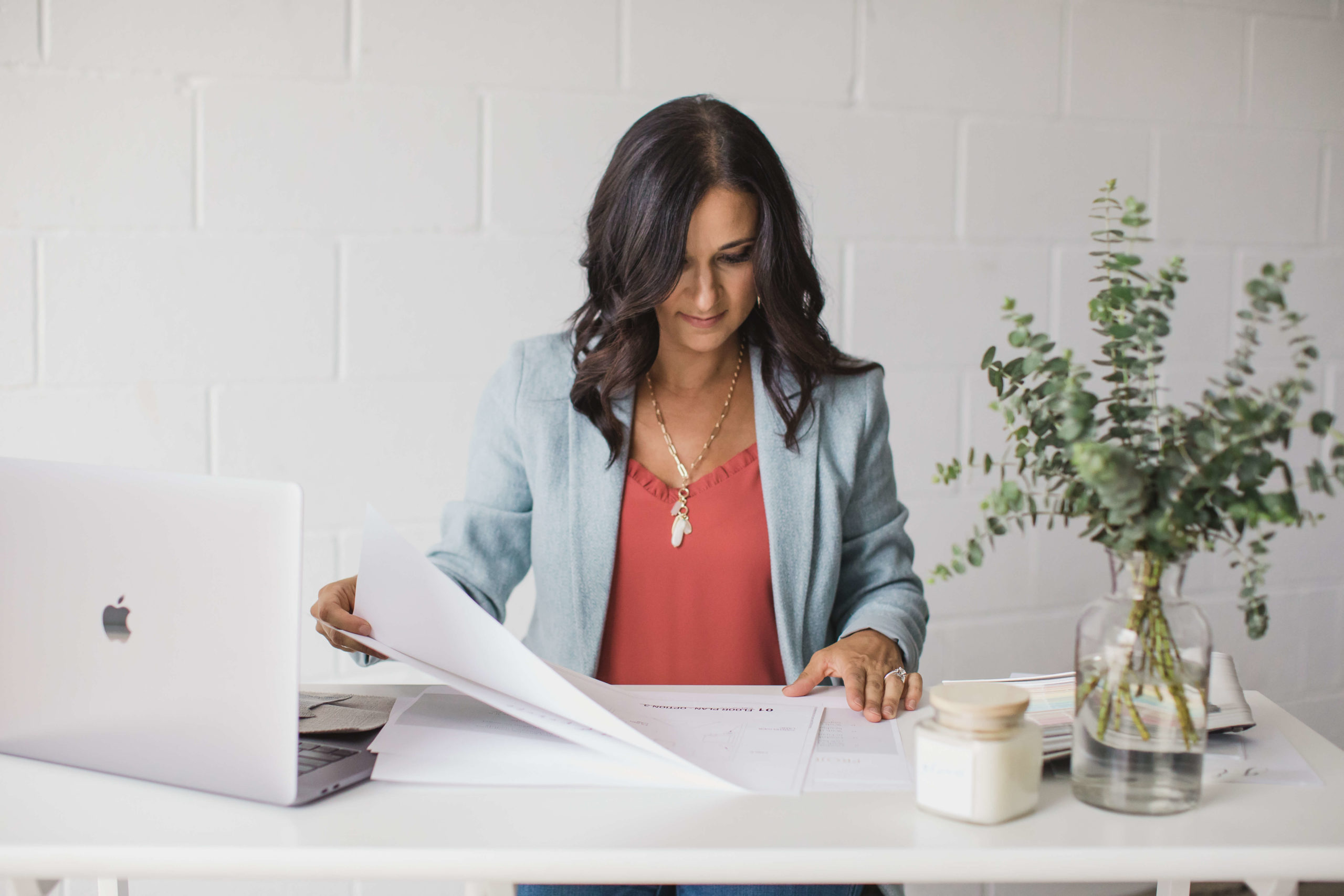 Whether it's your home office or the corner office, your space deserves elevated and inspired design. G. Everett is a full-service interior design studio located in Columbus, Ohio, specializing in residential, commercial, corporate, retail and professional spaces.
At G. Everett, we are passionate about creating spaces that tell your story and function the way your family or team does. We are endlessly inspired by the shared pride and narrative that can come to the forefront of a space when your vision meets our expertise.
Our team is uniquely suited to approach every project with equal parts right and left brain. We can see the big picture and zoom in on the tiniest details. We're known for designing beautifully memorable spaces while also keeping projects on time and on budget. As a full-service interior design studio, we are just as skilled at creating and maintaining timelines as we are at interpreting and curating your unique look.
Meet Alexis Michalovich,
owner and interior designer
Alexis studied interior design at The Ohio State University and has since left her mark in retail, residential and commercial design. Her diverse experiences have trained her both in residential interior design and in the fast-paced world of retail—where she spent years designing stores for some of the top retailers. Her work in the residential field helped her master the balance of creating unique yet functional spaces that meet the varying needs of each family. Prior to G. Everett, she worked for a Fortune 100 company, designing and shaping unique office spaces across the country.
"I'm passionate about creating environments that enable people to live their best lives and do their best work. Armed with nearly 15 years of perfecting the principles behind home and workplace design, G. Everett encompasses my expertise designing spaces for both retail and a Fortune 100 company—and my love for designing the spaces where you host company. Combining each facet of my diverse background, G. Everett embodies my love of designing dynamic moments that enrich the lives of everyone who experiences them."
xo
Alexis
Ready to start your project?