No more coats. No more snow. No more staying cooped up inside. It's outdoor entertainment season!
As our homes have become more than just living spaces, it is critical to have an outdoor sanctuary where we can either relax or serve as a haven for entertainment. While indoor activities are plentiful, there's something truly magical about embracing the great outdoors and creating your own paradise right in your own backyard. 
At G. Everett, we thrive at creating outdoor spaces that are extensions of your home. Our philosophy for outside is not dissimilar to inside: spaces should feel inviting, provide seating and promote functionality for the specific types of outdoor tasks and entertainment you enjoy.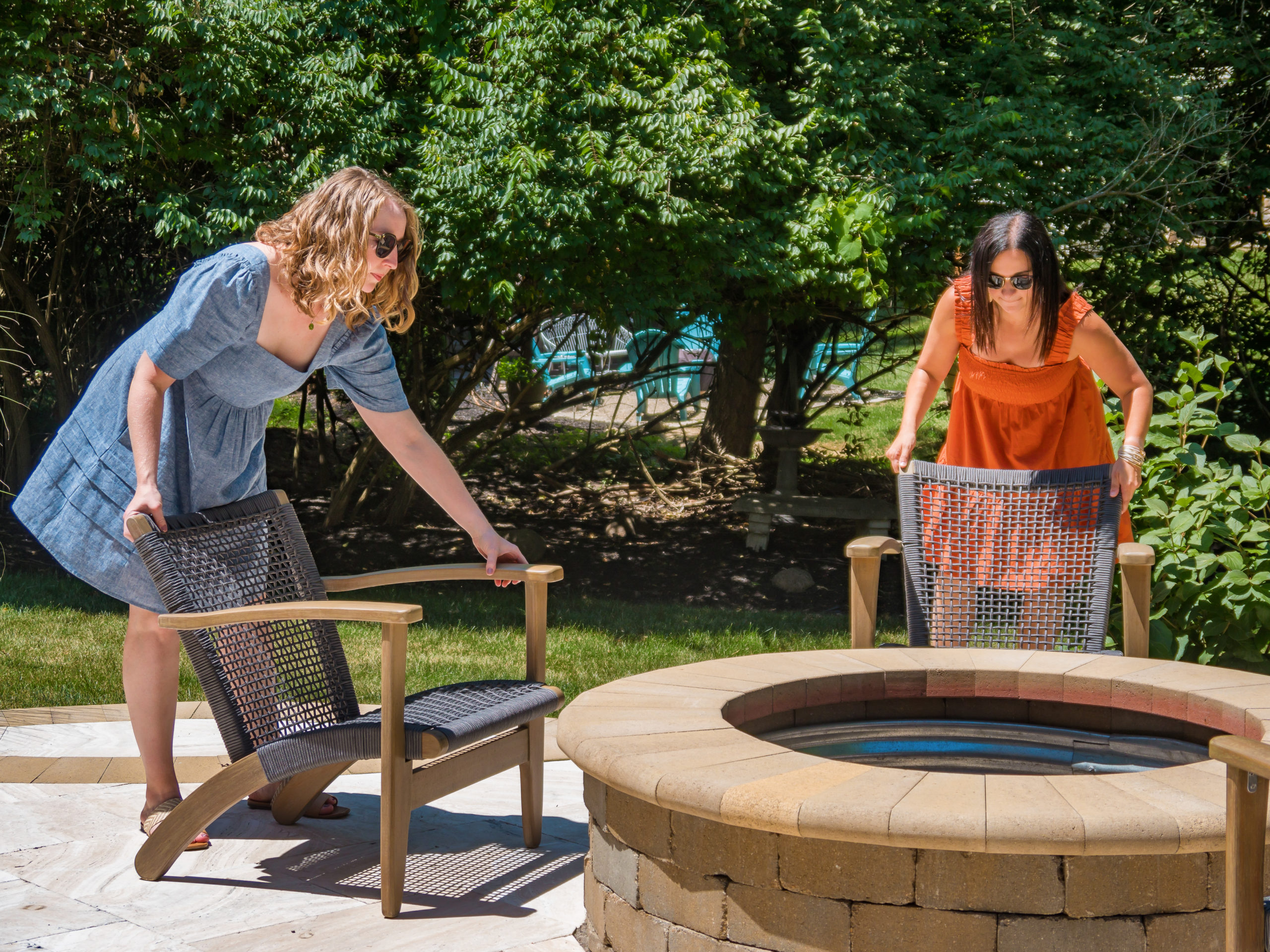 Here's a few of our tips and recommendations to create your own outdoor oasis where you can unwind, host gatherings and make unforgettable memories:
Create your cozy lounge

. Prioritize comfortability for guests to relax and socialize. Consider investing in durable and weather-resistant outdoor furniture such as sofas, chairs and a coffee table. A mixture of different types of seating will make your space more serviceable. We like a mix of low, comfortable seating, high bar stools and specific seating for eating.

Outdoor cushions and throws

make the space inviting and warm. An

outdoor rug

helps define the area, and investing in an

umbrella

protects against too much sunshine or the elements.
The heart of any outdoor entertainment space

. Fire pits are always a hit, especially in cooler spring and fall evenings. The flames are undeniable and inspire warm conversations. Lower seating or outdoor benches are perfect to surround it with. You can build a permanent solution or choose a portable option. Depending on your space and preferences, they come in different shapes and sizes –

here's a few we recommend.
Set the mood.

Outdoor lighting plays a crucial role in creating an enchanting atmosphere. Hang

string lights

above your seating area or wrap them around trees and pergolas to add a magical glow. Incorporate

solar-powered pathway lights

to guide guests and create a welcoming ambiance. Don't forget to install dimmers or use

candles

for more intimate gatherings.
Strike the right ambiance

. No outdoor entertainment destination is complete without the perfect soundscape. Consider installing

outdoor speakers

or invest in a portable

bluetooth speaker system

. The right music sets the tone for parties or a relaxing atmosphere for quiet evenings.
Unlock alfresco dining

. Invest in a sturdy outdoor dining table to ensure eating outside is never a concern. Cooking and dining under the open sky adds a unique flavor to your gatherings. The right dinnerware for the outdoors is critical too.
Don't forget

the Memorial Day and Fourth of July holiday decor. Here's our

recommendations.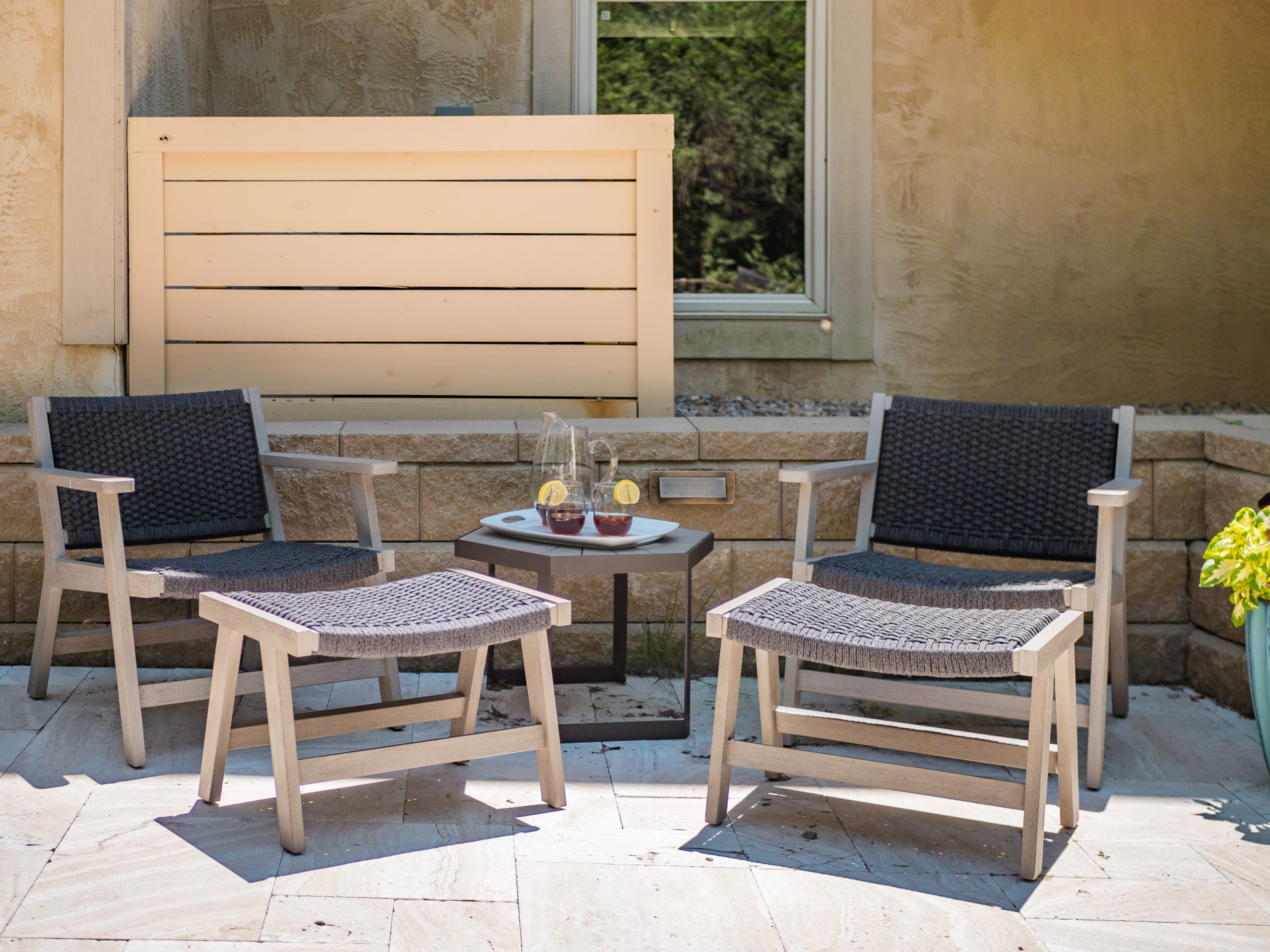 With your own creativity and a little planning, you can embrace the beauty of nature, create unforgettable experiences and make your home the go-to destination for outdoor entertainment. So step outside, let your imagination run wild and enjoy all the joys that your outdoor domain has to offer!
Ready to start your project?