Whew. I made it.
One year ago today I launched G. Everett, and made a lifelong dream come true. It's been a whirlwind, but I couldn't be more honored by the clients I worked with in year one and more proud of what we've accomplished together in creating some amazing spaces. I'm even more proud to say, my clients have become friends of mine in the process.
I've learned so much in this first year, lessons that will carry me along for years to come:
If something feels off or wrong, it probably is

Believe in myself and what I bring to the table

Have tougher skin, and don't take everything personally

Starting something you believe in is tough work
Being an entrepreneur requires wearing a lot of hats and pivoting your focus from one thing to the next. It takes constantly trying to define who you are and what you do. It takes long hours, time away from family and going through businesses ups and downs.
I've been fortunate to connect with countless other entrepreneurs and interior designers in the last year. As a part of both the startup and design communities, it's important we share our wins and struggles so that we can all support and inspire each other.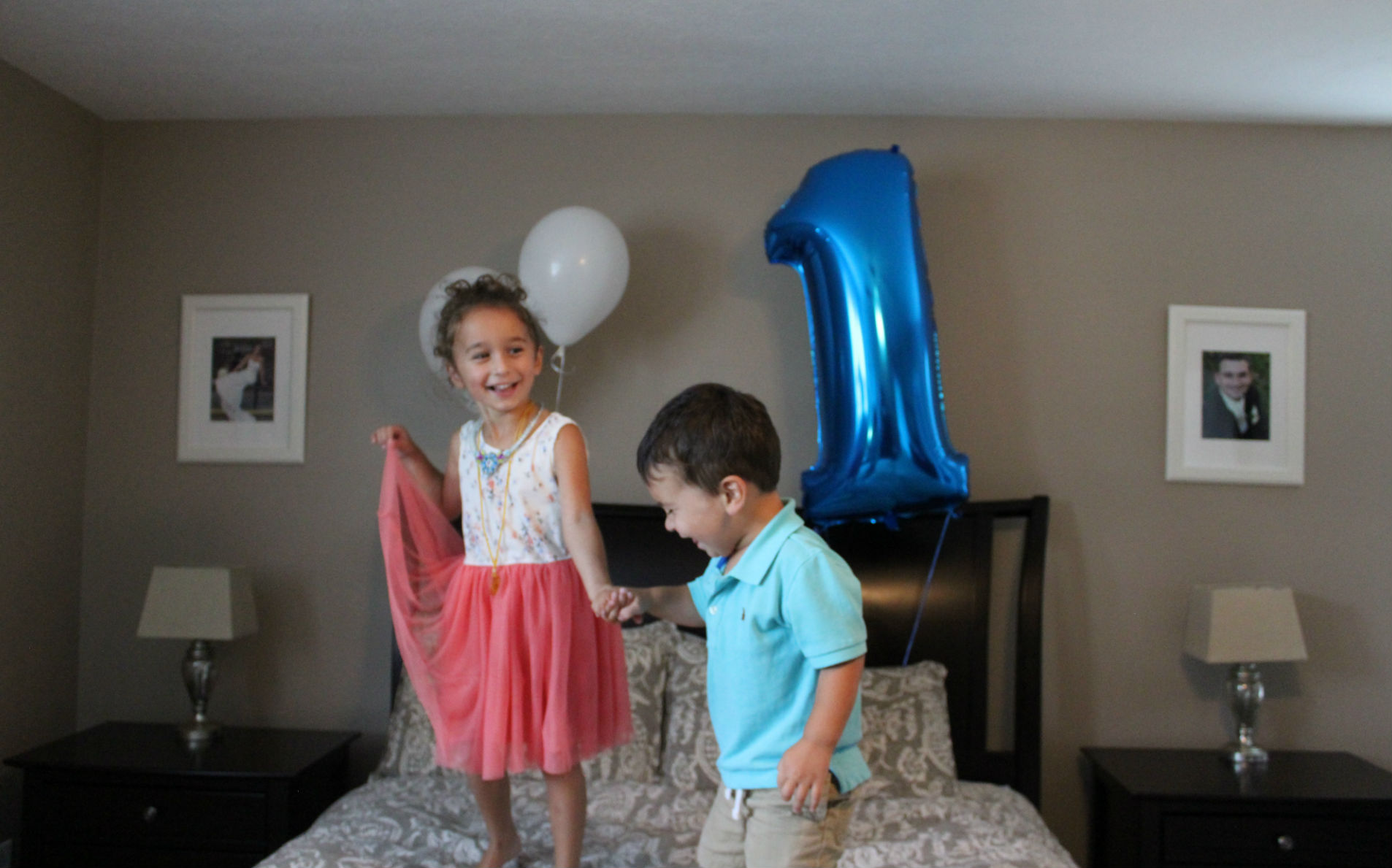 In addition to these brilliant people, I've got some important people to thank:
To my friends, who have supported me by being my cheerleaders. Some of you have even believed in me enough to trust me with kitchen renovations, home improvements, design ideas, and so much more. Thank you for helping me get my start and helping me shape welcoming, comfortable spaces that cater to you and your families.

To the loves of my life, my family. You've been instrumental in helping me get through this first year with your flexibility and utmost loyalty to be by my side

For anyone else who's been following along, thank you for letting me share with you and taking this ride with me.
As an appreciation for following me along in my entrepreneurial design journey, head over to my Instagram page to check out my giveaway.
I will look back on this last year very fondly, while continuing to forge ahead for what's next. Cheers to what's to come!
Ready to start your project?