I couldn't be more proud of how the Clark's kitchen renovation turned out – and now I get to share all about it! Amanda and Greg's goals were to reflect both their tastes and end with a final product that fits perfectly into their Columbus home, without having to renovate the rest of the house. While the process was fairly smooth, it wasn't met without many learnings.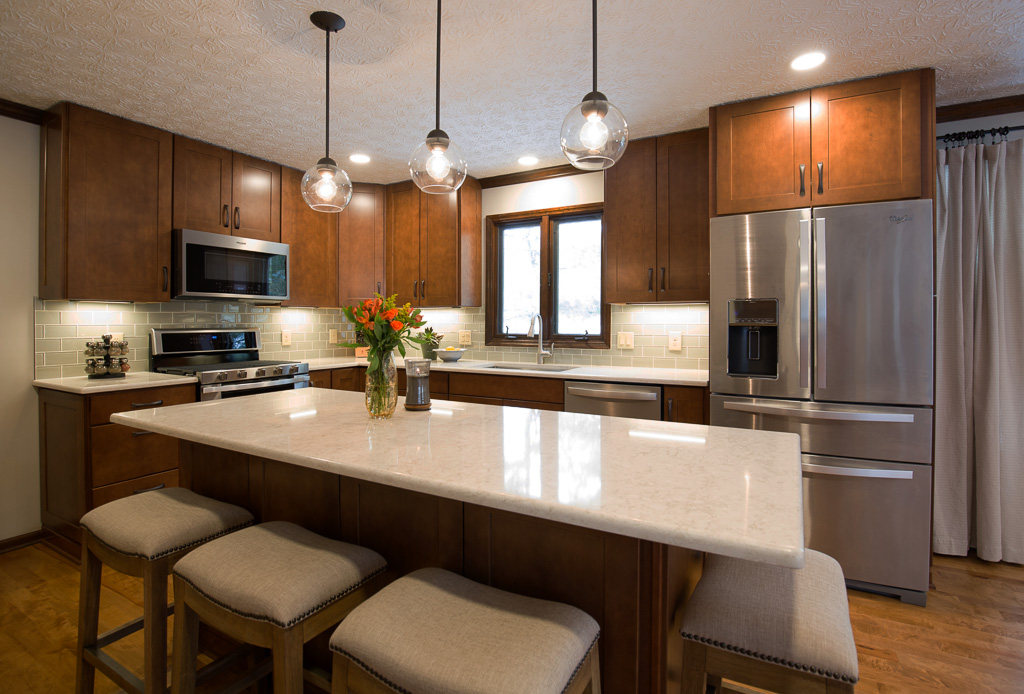 I had the opportunity to not just be the designer on the project but also the project manager for the kitchen renovation. This type of involvement is extremely unique and really makes you 100 percent involved from start to finish.
My favorite thing about this project was helping my client build the kitchen of their dreams. In every selection that was made, so much time, energy and thought was put into it, making sure that it would be something that the Clark's didn't just like but absolutely loved.
My second favorite part about the project was the countertop selection. We decided to go with a Zodiaq quartz countertop for the simple fact of how clean and durable quartz countertops are. The color selection was a wonderful mix of light and bright but also had some nice warm undertones to compliment the Aristokraft cabinets selected.
The main focal point of the Clark's kitchen is a large island in the center of it, creating a large space for meal prep and entertaining. Overhead are three Hinkley pendants that provide nice lighting to the workspace below. Under cabinet lighting was added to give more light to meal prep stations but also to give a nice night time glow. The under cabinet lighting also shines perfectly on the glass subway tile selected for the Clark's backsplash.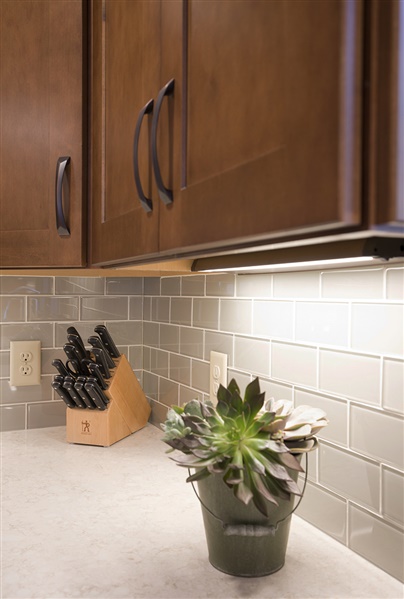 They do a lot of entertaining so it was important to have a double oven and a large refrigerator. Two musts on their list that we were able to accomodate was a hidden pull-out for trash and recycling and a nice mini beer and wine refrigerator. Before the paint was dry on the project, Greg had the beer fridge fully stocked!
The Clark's did decide to add hardwood floors through some of the house during this process since they had to replace the flooring in the kitchen. The light nutmeg stain was selected to semi-match the existing woodwork throughout the house but also as a nice complement to the cabinets. The stain gave way to see much of the varying wood grain in the floors, which was a must for Amanda.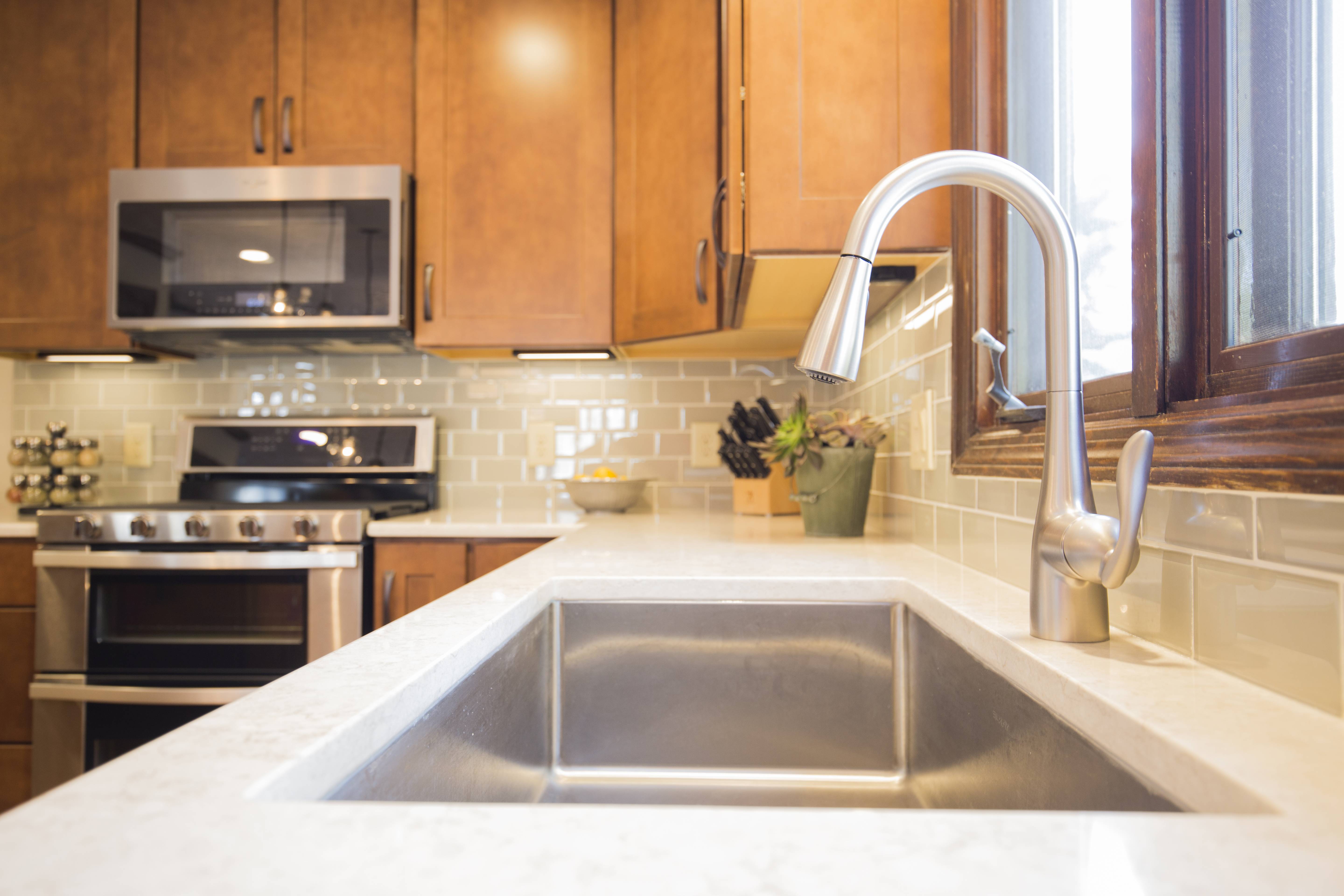 Doing this project was an insane amount of fun. I had the pleasure of getting to be part of my close friends huge kitchen renovation and felt honored that they trusted me to create the kitchen of their dreams. It turned out beautifully, and I look forward to the many celebrations involving much red wine in the Clark's kitchen!
Ready to start your project?