Photograph: Bria Hammel Interiors
A few of my projects this year involved working on some beautiful bathroom spaces (I can't wait to share them with you early next year on my website and Instagram). I have found that many of my clients have a particular idea of how they want their bathroom to look. We see pictures all the time on social media of unique bathrooms, so what are the bathroom trends that are happening?
1.) With more and more luxuries in life, bathrooms are becoming a space not just for hygiene and to do life's necessities like bathing but a place of tranquility and relaxation. Bathroom spaces are becoming larger and more spa like.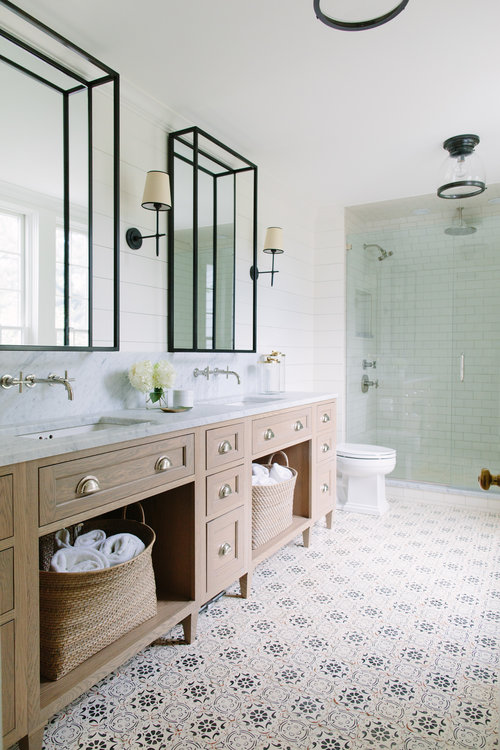 Photograph: Kate Marker Interiors
2.) Technology's ever-evolving accessibility has resulted in homeowners expecting it in their bathrooms as well.From LED lit mirrors to in-ceiling bathroom sound systems to televisions installed into the shower, bathrooms are becoming more high tech and a place you want to spend more time in.
3.) The small glass wall that separates the bath and shower from the rest of the room, has a finished look but helps to keep the openness of the bathroom.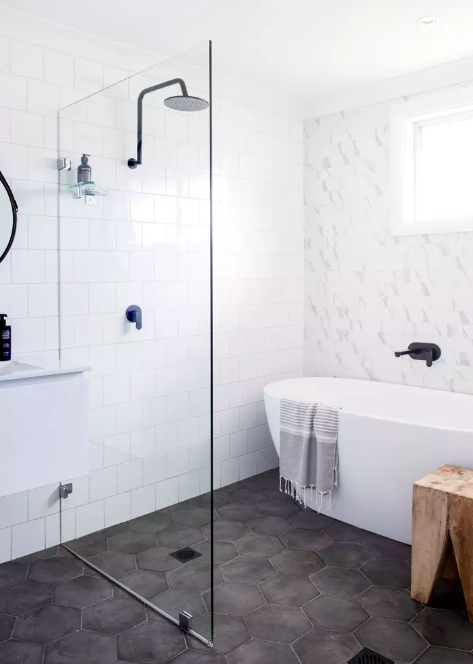 Photograph: Home Beautiful
4.) Out are the days of using a traditional horizontal staggered tile in your backsplash or shower. In are the days of stacked tiles. There are so many different ways to stack tile and each has a different look. I haven't had a client who has yet been bold enough to do it, but I love the look.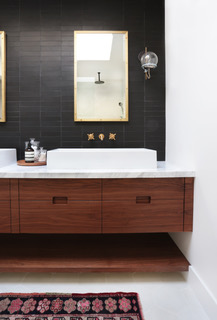 Photograph: Amber's Interiors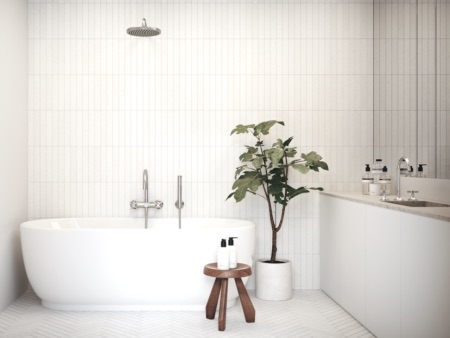 Photograph: Lotta Agaton Interiors 
5.) Terrazzo for the win! While Terrazzo has been making a comeback the last few years, it seems to be continuing to trend into 2019. The great thing about Terrazzo is that it is low maintenance and extremely durable. Terrazzo has such a unique look and can really add a lot of visual interest to your bathroom floor or shower wall.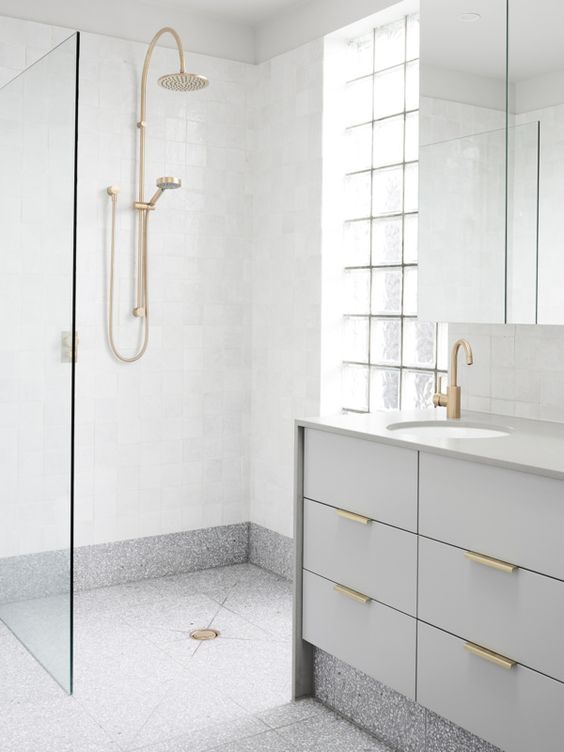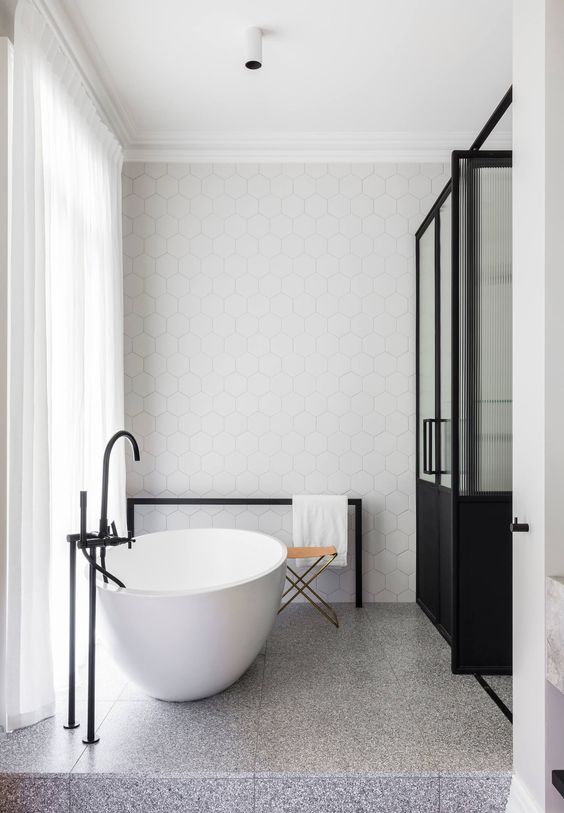 These are just a few of the trends happening in 2019. For more bathroom ideas or to discuss how you can update your own master bathroom resort, feel free to reach out to discuss.
Ready to start your project?