My husband and I have always been big fans of Hot Chicken Takeover, and now we can get our fix without leaving Westerville. The HCT team opened their newest location, walking distance from where my family lives, and we couldn't be more thrilled. We caught up with Joe DeLoss, HCT founder, owner and head fryer, to better understand how they've brought the brand to life and scaled the business across multiple locations.
What were the biggest advantages and challenges of the North Market space where many of us first experienced HCT?
Our challenge was how do we adapt this scrappy startup mentality into a 4,000 square foot space, where 2,500 of that is visible to customers? The space was large, but because we had little resources at that time, we had to be creative in expanding our brand in a physical way.
What specific elements were critical in bringing to life the first HCT space in the North Market?
Operating as a pop up in Old Town East for six months prior, our brand was limited to tents and picnic tables. North Market was our first opportunity to create a permanent, physical space. We wanted to keep it a raw brand experience with familiar textures and accessible design elements. Our interior design became about using what existed in the space. For example, we stapled picnic covering onto the existing bar that lasted for the first six months. We said at the time "let's not take ourselves too seriously."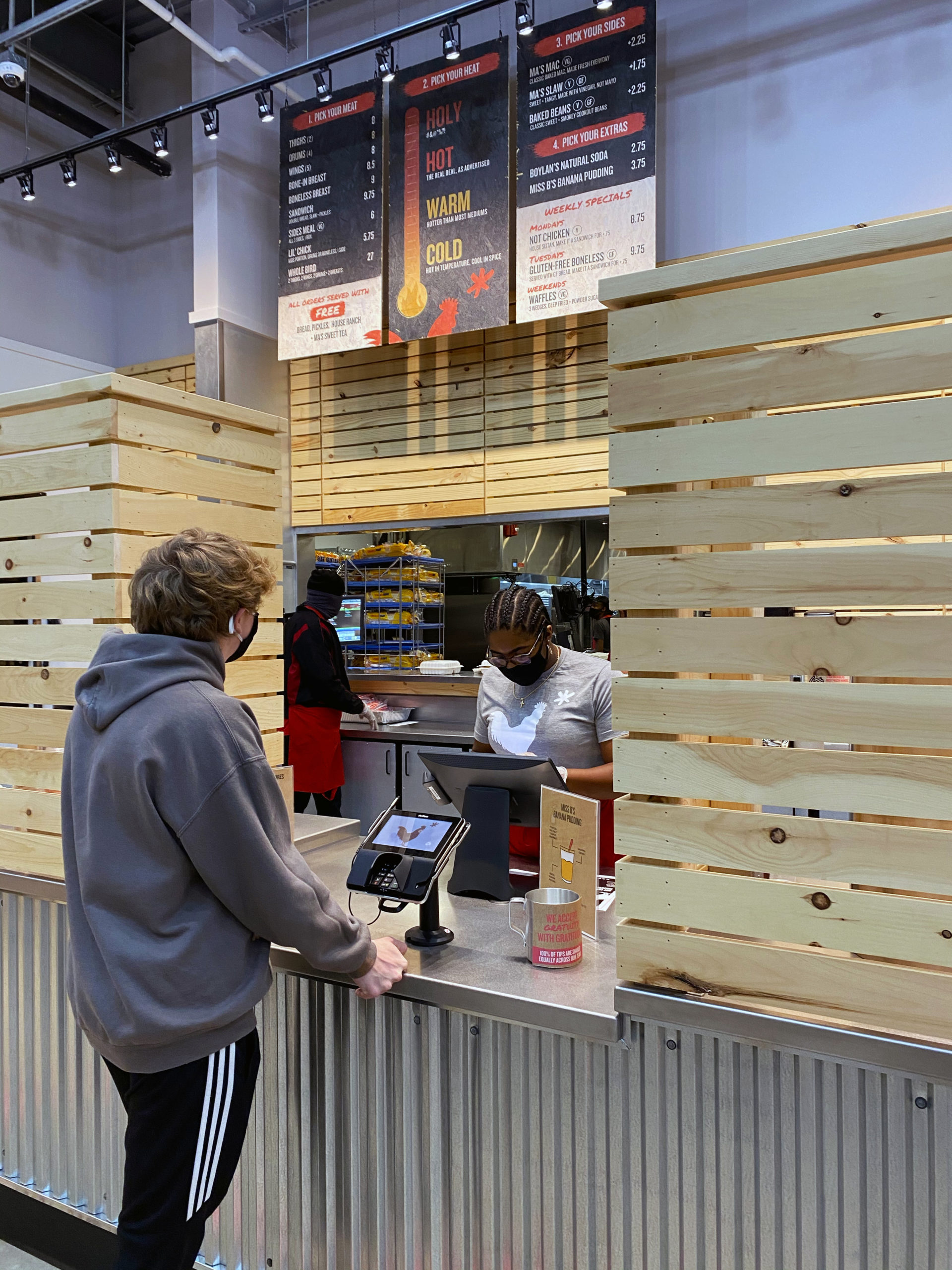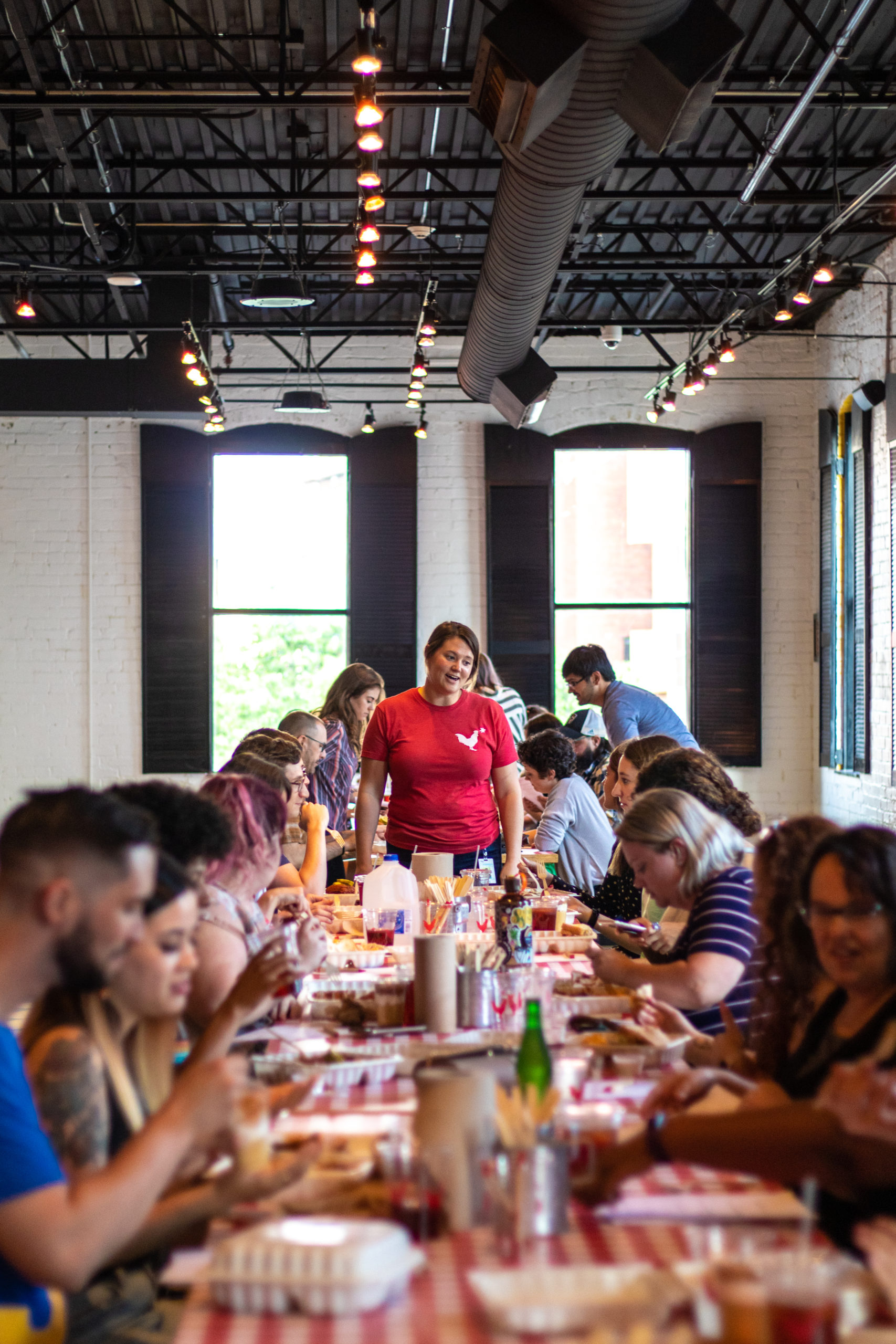 What elements have you kept consistent as you've scaled, and what has made new locations unique?
Our interiors continue to evolve. We keep trying different textures, materials and signage. Folding tables have evolved to communal tables. The floor in the North Market is now in all of our restrooms, serving as an interesting element of the company. We replaced the red and white checkers with a floral design. We've actually made our own proprietary gingham. We like the idea of taking over a physical space and building new walls. We keep evolving the functional layout to a HCT so that we create an accessible space that we can recreate over and over again.
What considerations were made for the Westerville location?
We were set to open in July 2020, but Covid forced us to halt. We worked with our architecture firm M+A Architects on an overhaul of the design, including moving the kitchen entirely and adding space to allow kitchen staff distancing. We opened a drive-thru, which is a new service channel for us. We shrunk the dining room to support a larger kitchen and catering services. Westerville is our first location with less than eight top tables.
How have you and the team navigated Covid protocols and physical distancing in your restaurants? Anything unique that you've learned or care to share?
M+A has done some great thought leadership on what is required in a post-Covid retail environment, and that's comfort, confidence and convenience. We quickly embraced this methodology for our guests. Hairnets and table sanitization were already required, but Covid increased standard protocols. To be successful, you need to instill added confidence with guests by following these protocols in front of them, including being a full mask environment. Additionally, we've encouraged a culture and team that stays home when they feel unwell, which is difficult to do with entry-level staff. Our paid time off and increasing wellness benefits all continue to be critical in supporting this.
The Westerville location recently opened, but you can learn more about our friends at HCT here.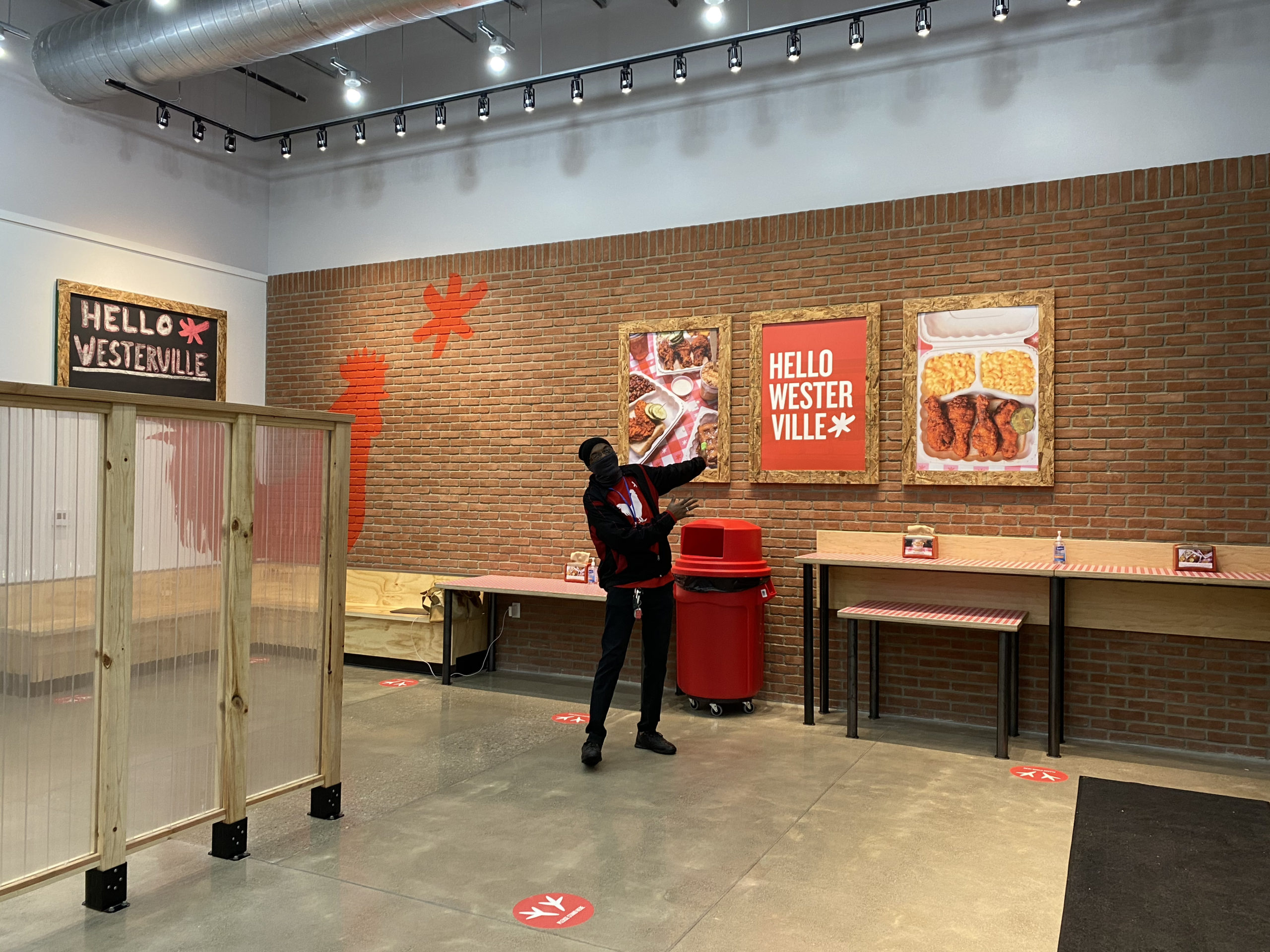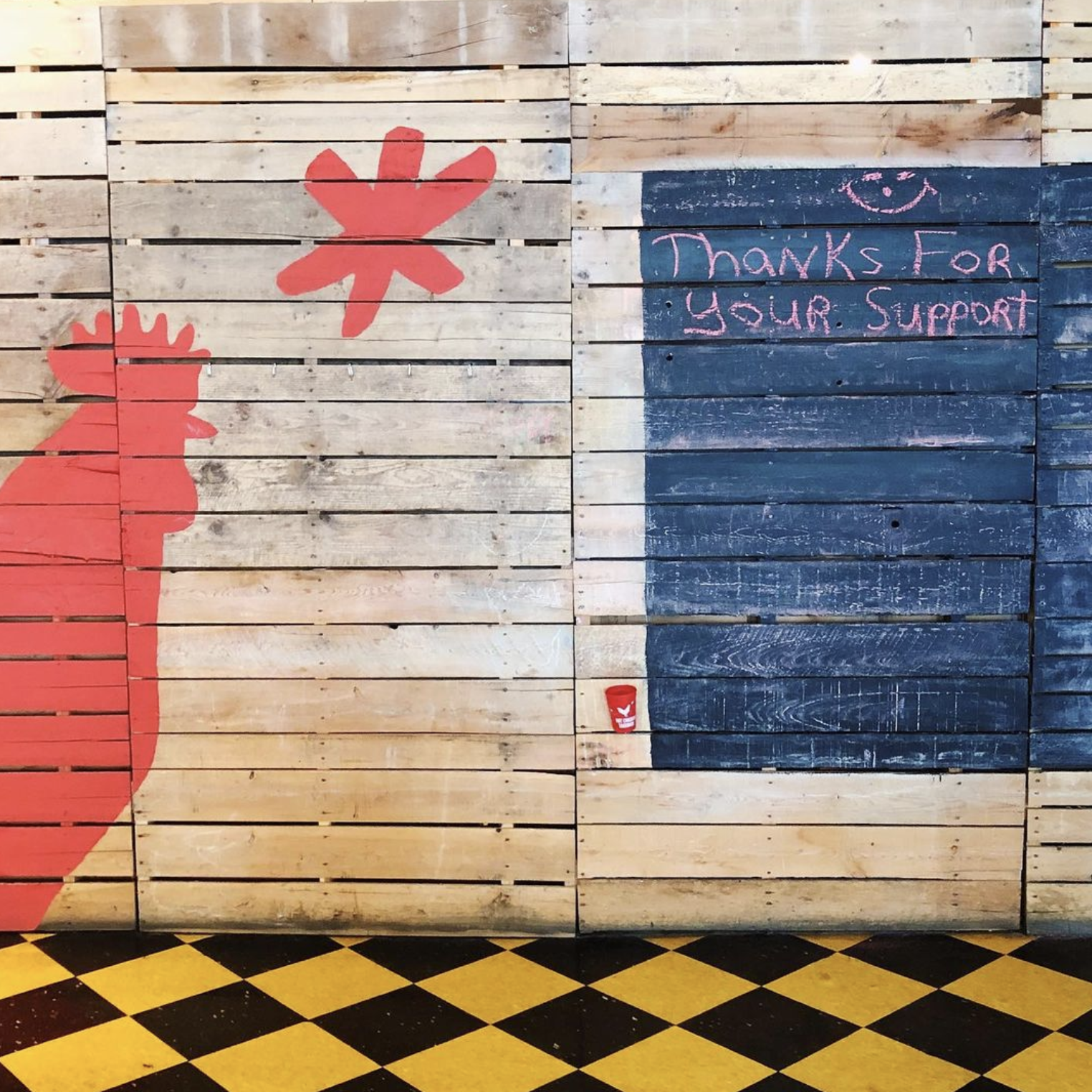 Ready to start your project?