Starting the year off with some perspective of the past helps redefine and refocus the journey ahead in the future. As I kick off 2018, I've found myself reflecting on G. Everett and its importance to me.
I have always wanted to own my own business. Ever since I was a little girl, I was constantly coming up with different businesses and marketing the hell out of them (A.B.C was an idea I had as a 3rd grader where I made my own makeup. A.B.C stood for Alexis' Beauty Company).
Next, I knew the arts have always been for me. While I was ok at math and science, I thrived in art class and even in classes like sociology where I could imagine. I have always had a passion for the arts and was a dancer growing up. I was involved in theater and took every art class I could in high school. Growing up I would design rooms in pretend houses, was constantly redecorating my Barbie house and even would help my parents on home renovations and spatial design. I choose all the specific paint colors in my house growing up. When my parents wanted to redecorate, I was right there with them, picking and choosing everything. It was only natural that when I went to college, I chose interior design as my major.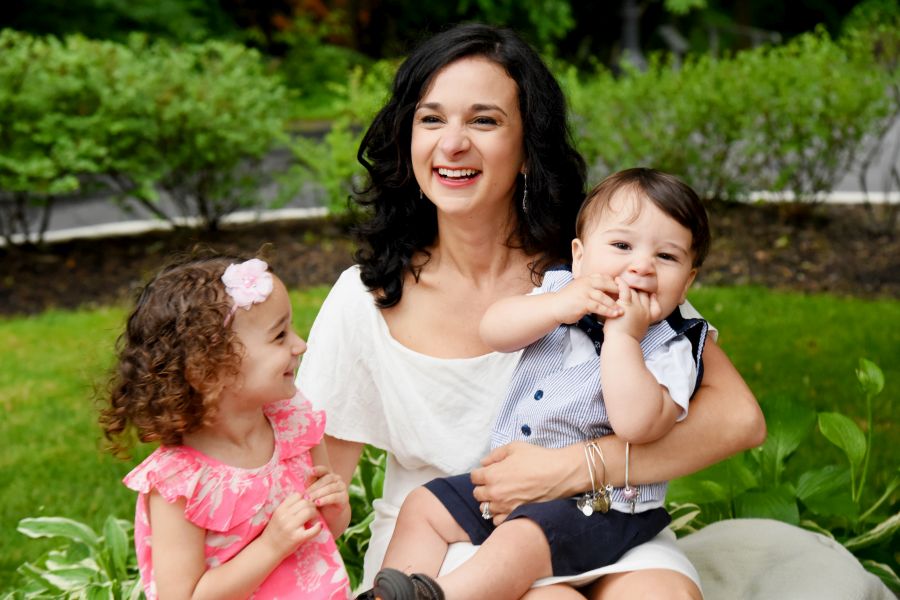 Then my passions extended to my husband and two children when I got married and started a family. We've instilled a priority of helping others within our young family. Having the opportunity to aid families or businesses in designing their ideal spaces for fun, relaxation and time together is an enormous reward. Additionally, I want to show my charismatic daughter what it means to be a strong woman. To prepare her to embark on her life journey knowing she can do and be whatever she wants to. I want my children to understand what it's like to chase their dreams and show them it's important to love what you do.
We are all only as strong as the people who are by your side. My husband is my rock, who always pushes me to chase my passions. I have always been blessed with supportive, amazing family and friends. To those of you who helped me behind the scenes by showing interest, compassion and support, I can't begin to thank you enough. Especially to those of you that have taken a risk and let me help you on a project, it means so much to me!
What has also been truly inspirational has been the network of women entrepreneurs that have opened up to me, and we've become friends. Columbus is an amazing place to do business, and this is attributed to the spirit of this community. I am driven and motivated by the women I've been fortunate to surround myself with who own business and push themselves. Especially when it gets hard juggling being a mom, working, staying fit, and running your business.
Thank you for your continued support and inspiration. Cheers to 2018 and beyond!