One goal we had in 2020 was to find new ways to highlight unique spaces and showcase the amazing local institutions and small business community our great city boasts. One way we are doing that is through the Spaces of Columbus content series, an opportunity to harness our passion for physical spaces and share more about the spots around town that you love. 
The need to highlight these local businesses is heightened, as this national pandemic has forced many of our favorite places to temporarily close. Let's celebrate our local business community, as we all work through this challenging time. If we can't visit them directly today, hopefully you're inspired to when physical distancing is no longer our normal.
To kick this off, we had a conversation with the team at Trove Warehouse, an invaluable partner of G. Everett, about how their space is a catalyst for their tremendous business. Stay tuned for more Spaces of Columbus features ahead.
Provide us an overview of Trove, what makes it unique and keeps customers coming back? 
What sets us apart is that we are a living furniture store. We change up the floor weekly, bringing new items out, creating new ideas and looks.
What considerations (layout, flow, etc.) do you make in your showrooms to best maximize the spaces? 
We did not make any considerations except for one: that the floor would change every single week. Because of this, we are always morphing and coming up with new patterns and new ways to maximize the space that we have.
What decisions do you make around lighting or other interior design elements in your stores to best showcase your products? 
Honestly, when we opened, we did not do the typical retail furniture spot lighting or spend a lot on design elements for the store. Our main purpose was to sell great quality furniture at great prices and this remains true today. We want our products to speak for themselves through the displays that we put together, tying in accessories as well as rugs, artwork, pillows and throws. Being able to highlight areas with our amazing chandeliers brings it all together and adds a touch of warmth to the warehouse space.
Your offerings help people across central Ohio make their living spaces remarkable. How do you consider your customers' homes in how you position your products in the showroom? 
We position our product to inspire. Every aspect is well thought out each week to lead the customer through the store in a way that they are able to experience every inch, are encouraged to play with accessories and test out each piece of furniture if they want to. We take care to integrate different styles of furniture into settings so that the customer can start to envision their existing traditional sideboard with a more modern sofa and chairs. We want customers to walk out with products that they love and that fill them with joy.
How would you describe the differences in your New Albany and Upper Arlington showrooms? 
Our two locations are like sisters, related by blood yet they have their own thoughts, opinions and ideas. Upper Arlington is a little more bohemian and New Albany is a little more tailored, but what is amazing is that all the pieces work in both and blend themselves to the identity of the store that they are in. We were so excited to be able to have stores that have their own identities because that is what Trove is all about, the customer having their own design identity and creating spaces that THEY love, not what others are telling them they should love. We have different products at each store and encourage customers to shop both as they never know what they will find!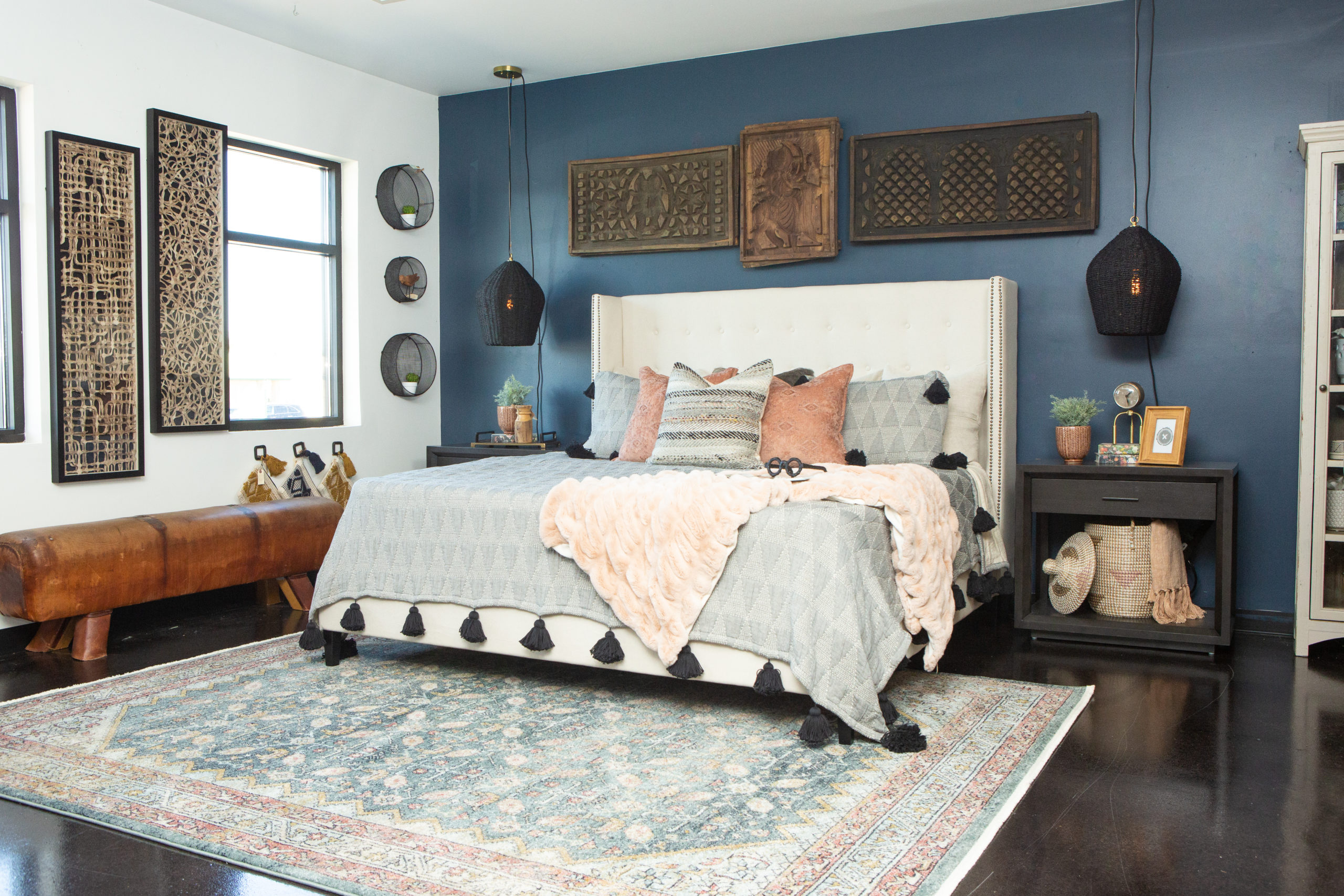 As a furniture store, how do you hope your customers feel when they enter for the first time? 
When customers enter Trove for the first time we want them to feel like they are walking into the home of their best friend or family member. Being welcomed and comfortable is number one. Number two would be inspired. We hope as customers are walking the floor they are not only finding things to love for current projects, but being inspired for future projects as well!
How do you blend your unique personalities and the Trove brand together through the layout and decor of your showrooms? 
I think this is what makes Trove so unique. When going to layout and order decor for the showroom our whole team gives input. At the end of the day, Breane takes final say in major sets since that is her wheelhouse, but great things come alive when we can all brainstorm together and all give input.
How do you feel your products and services help your clients relax, unwind and be their best in their most intimate setting (their home)? Buying furniture is one of the top most stressful purchases one can make. We try and make our customers feel as relaxed as possible by making it a welcoming environment the moment they walk in.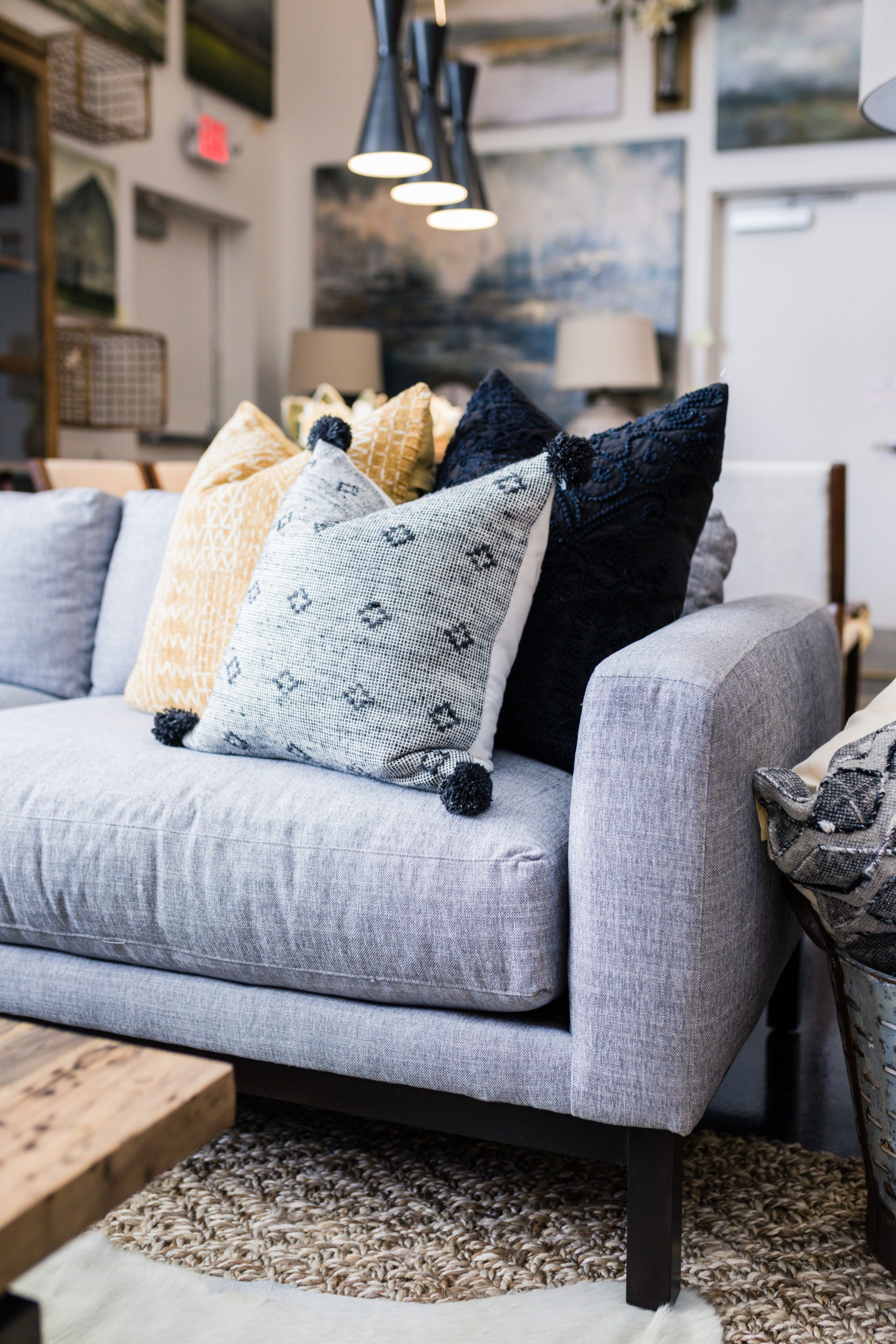 Ready to start your project?