Whether you are renovating your entire kitchen or just selecting a new paint color, deciding on the right hue for your kitchen cabinets can be nerve-wracking. Since kitchen cabinets take up a large area of visual space, it's important to select a color you love and that works well within the rest of your home. Read on for tips (and a few of our favorite) kitchen cabinet paint colors.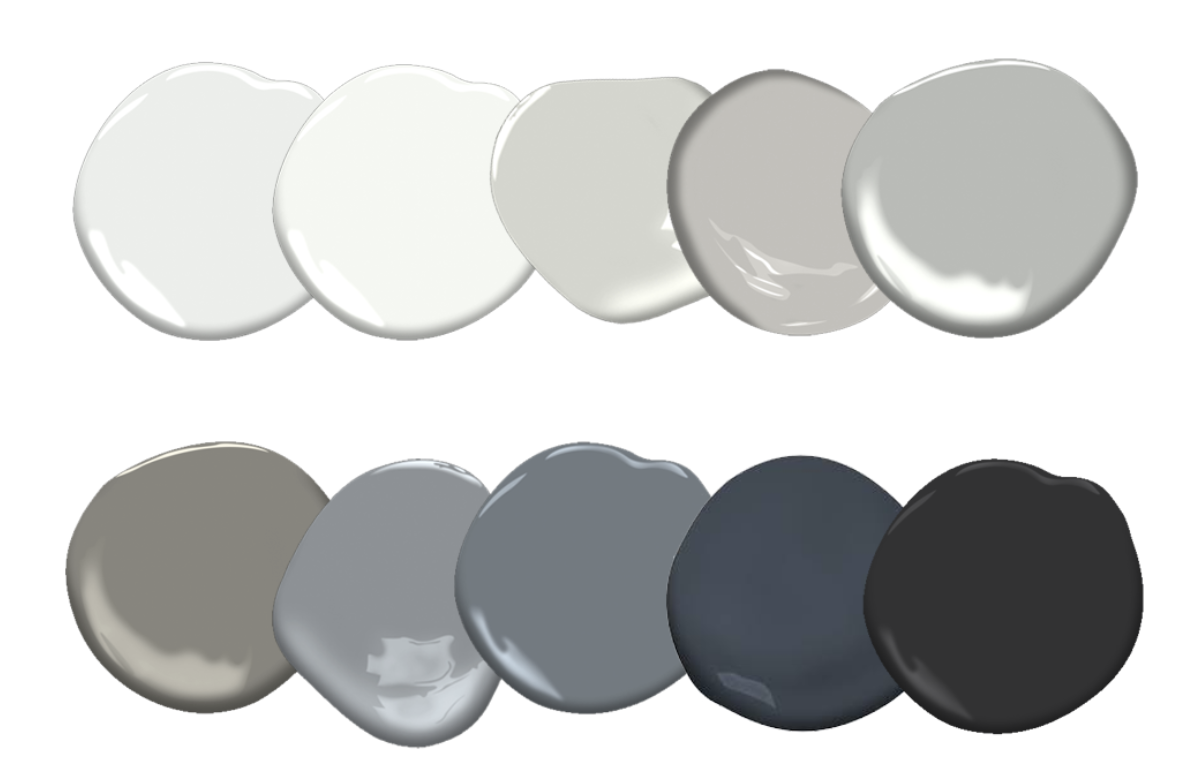 Colors shown (Top, Left to Right): Benjamin Moore Decorator's White, Benjamin Moore Chantilly Lace, Benjamin Moore Gray Owl, Benjamin Moore Smoke Embers, Benjamin Moore Coventry Gray, Benjamin Moore Chelsea Gray, Benjamin Moore Deep Silver, Benjamin Moore Eclipse, Benjamin Moore Hale Navy, Benjamin Moore Black.
Look to the style of your cabinets
Traditional kitchens look beautiful in classic creams and white colors. Bright white tones and subdued creams also add charm to shaker style cabinets. We love Benjamin Moore's Decorator's White and Benjamin Moore's Chantilly Lace for kitchen cabinet colors in traditional colors.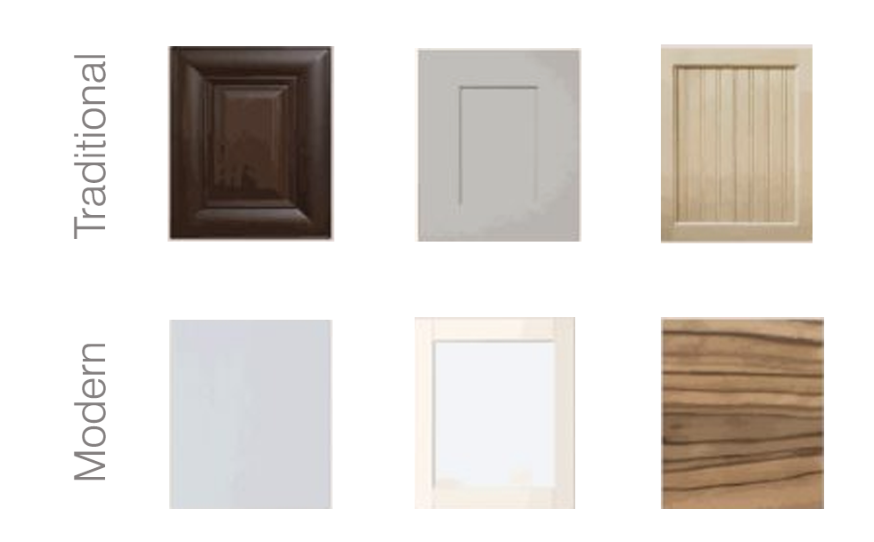 Traditional cabinet styles include American Style Cabinets, shaker cabinets and beadboard. More modern cabinet styles include European Style (flat face cabinets), glass cabinets and Thermofoil style cabinets.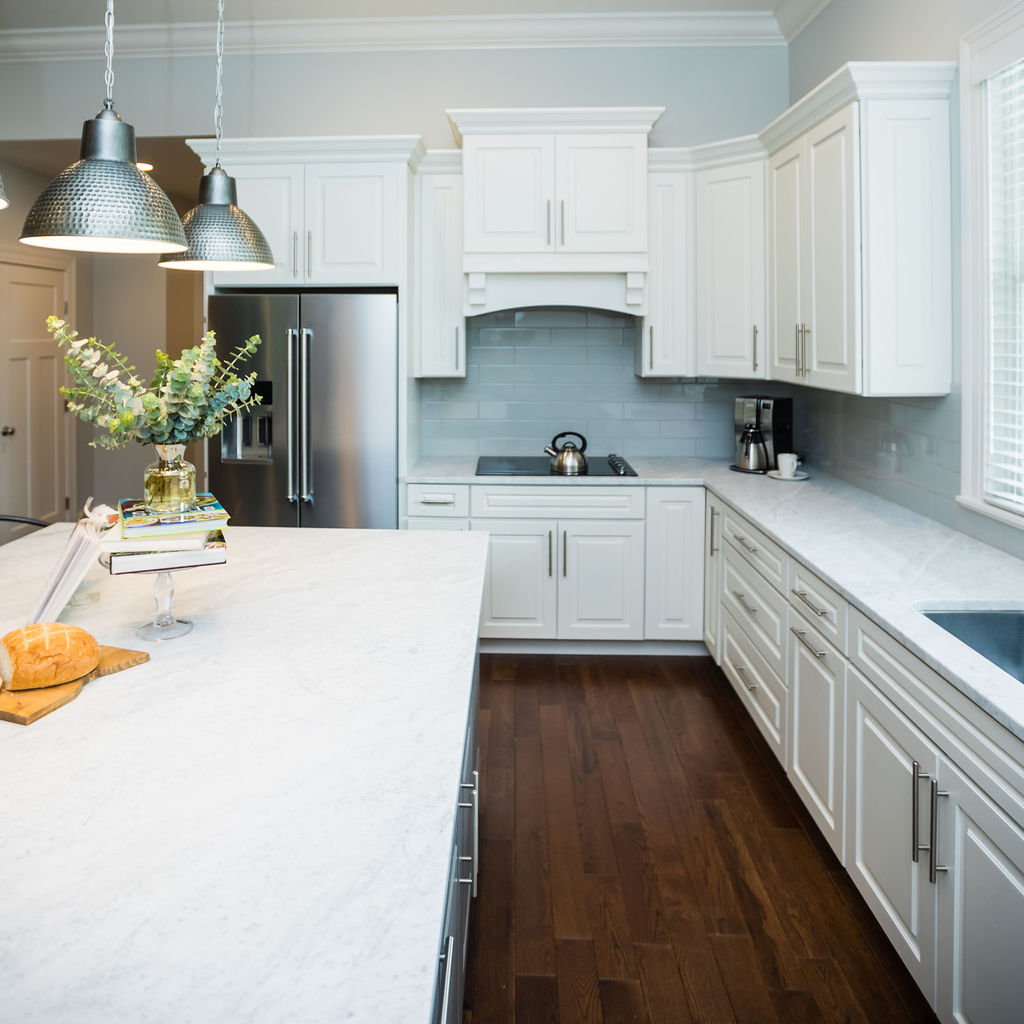 Shaker style cabinets in a clean white color.
Have a more modern kitchen? These kitchens can have a more playful palette. Try a bold blue or green paint color in these spaces for a powerful design statement. Sleek lacquer style or flat faced cabinets are perfect for these bold modern trends.
Consider the size of your kitchen
Colors play an important role in our perception of size. If you have a smaller kitchen, consider a light and bright kitchen cabinet color. If you have a more spacious and open concept kitchen, contrasting it with darker cabinets will ground the space. Consider Benjamin Moore's Chelsea Gray for a warm neutral color or Benjamin Moore's Black for a clean look.
Create Contrast
Creating contrast is a design favorite. Contrast helps direct your eyes around a space and can make rooms feel larger or smaller in size. Try dark cabinets against a light wall or light cabinets against a dark wall. Benjamin Moore's Eclipse and Benjamin Moore's Hale Navy creates a stunning contrast against lighter walls. Look to classic colors like Benjamin Moore's Gray Owl and Benjamin Moore's Smoke Embers for contrasting against dark walls.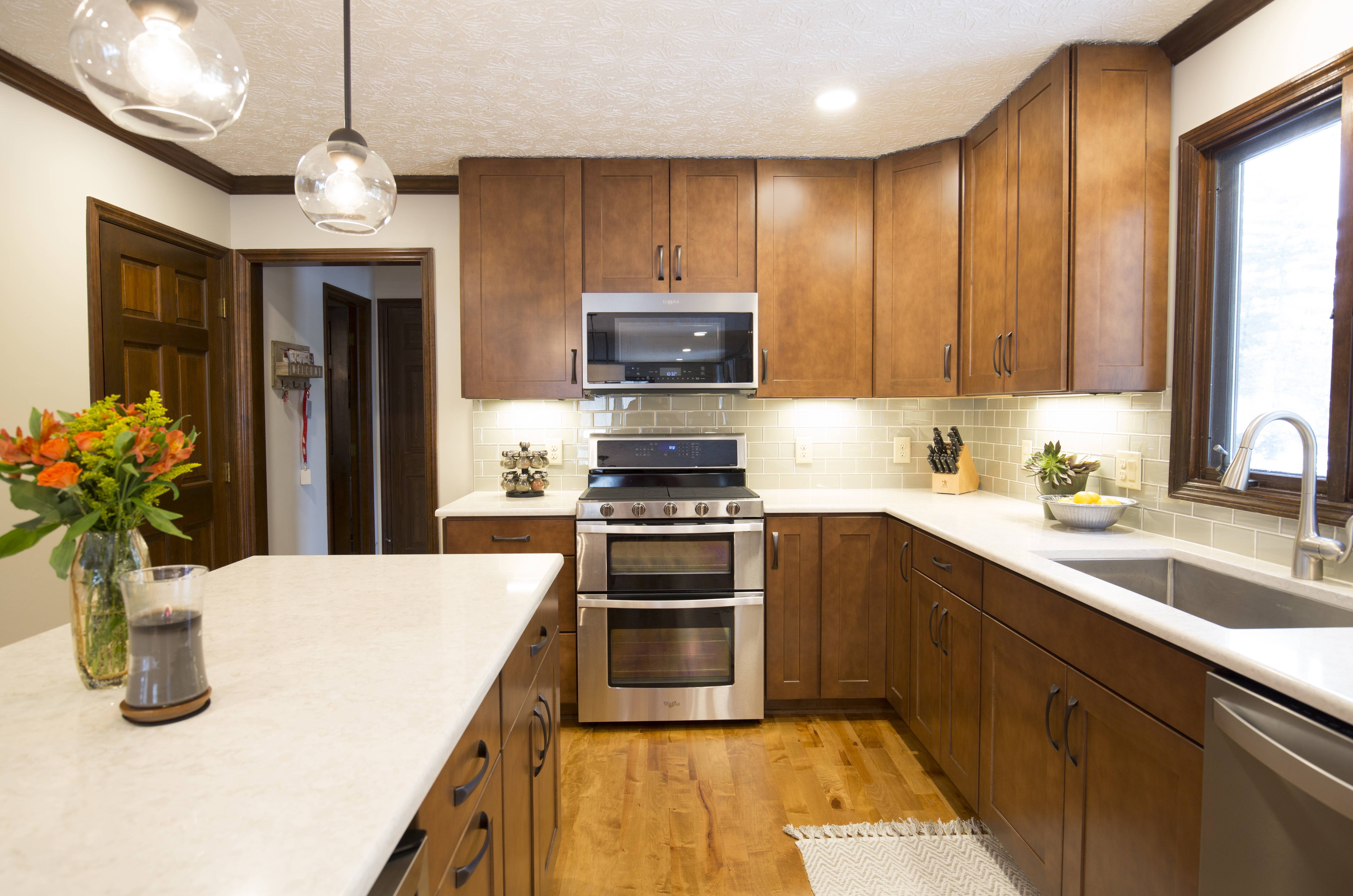 Don't limit yourself to one color
Enhance the design aesthetic of your kitchen by embracing multiple colors. Dark colors help ground the base cabinets and lighter upper cabinets create movement in the design. This is perfect for helping rooms appear taller and larger. Contrasting the kitchen cabinets and the kitchen island also create a beautiful and fun design. To execute this design, choose one bolder color and pair it with a more neutral color.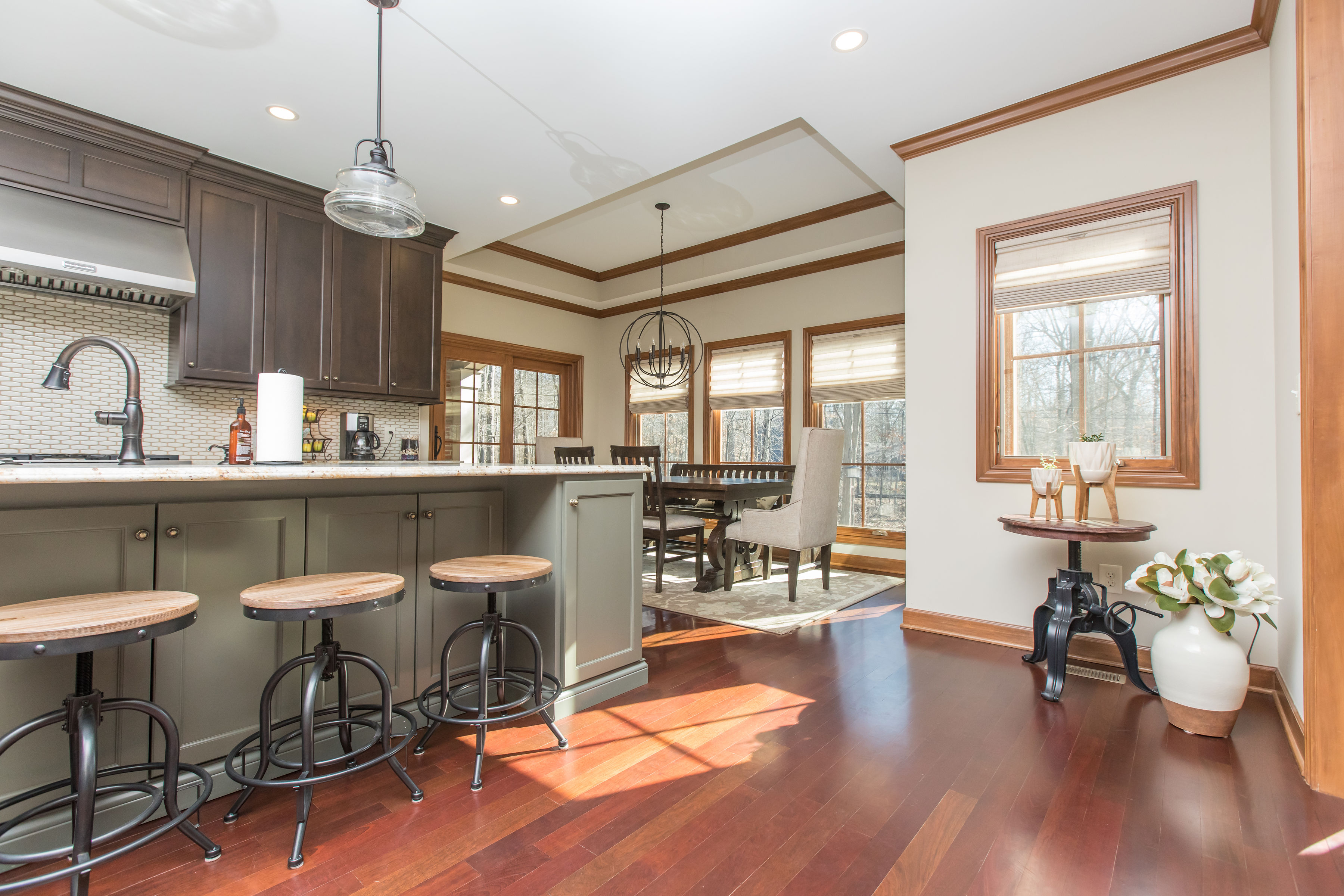 Whether you choose to contrast against your wall color, select multiple cabinet colors or go with a classic; always make sure you choose something you love.
Ready to start your project?